Wonderful Teacher!
Going to miss everyone Mrs. Tonya is a wonderful teacher and mentor. Good luck to everyone in the future. Thanks for always listening and keep pushing me to my very best.
Life
Changing!
Definitely an experience. Never thought I'd actually do something life changing. Thanks to everyone, Tonya, staff, and students for making it fun!
Amazing
Class!
I could never say how much you have helped me! This class was amazing. Thank you for believing in me and our class was the best.
Best School Choice!
So many things to learn about and great teachers to learn it from. Hands on to me was the best because I learn better that way. Class size was small which was great also. Thank you to everyone that helped me at Choice MD. Definitely the best school choice!
Stephanie Byle
/
Facebook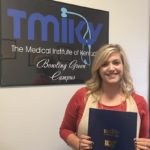 Great
Experience!
This has been such a great experience! I've learned so much and can't wait to see what the future holds, Thank you for the opportunity!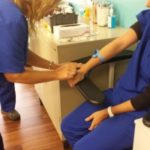 Prepared for my Furture!
You made learning everything so much fun, but not only that, as a student, I could feel how much all of you believe in us and how much you want for us to succeed. You guys will never understand how much that means to me. You all are the best, and I'm going to miss class so much! But I feel very prepared for my future, thanks to all of you!
In the Students Words…
Hear some testimonials from past and present students from The Medical Institute of Kentucky.